VRP M156 3.0L Supercharger Upgrade Kit
VRP M156 supercharger upgrade kit
Fitment:
2007-2009 Mercedes-Benz CLK63 AMG and Black Series
2008-2015 Mercedes-Benz C63 AMG and Black Series
2007-2011 Mercedes-Benz E63 AMG
2007-2010 Mercedes-Benz S63 AMG
2007 Mercedes-Benz R63 AMG
2007-2011 Mercedes-Benz ML63 AMG
2007-2011 Mercedes-Benz CLS63 AMG
2007-2010 Mercedes-Benz CL63 AMG
2008-2011 Mercedes-Benz SL63 AMG
**Lead time is 4-5 weeks due to material shortages for Whipple head units**  Preorders expected to ship by 12/15
The VRP M156 Supercharger Upgrade Kit is the most advanced kit on the market, featuring the largest intercoolers, the most efficient supercharger, and the widest variety of throttle body options on the market. The Gen 5 Whipple in this kit is capable of over 1300hp!
The Numbers Don't Lie...
On a stock motor, VRP has managed to make over 294WHP gains over stock and 220WHP over our test car's starting number with tons of room to grow! A bone stock C63 will make near 365whp on a mustang dyno.
Tested on a 2011 E63.
The car put down very healthy before numbers:
– 439WHP
– 485WTQ
BEFORE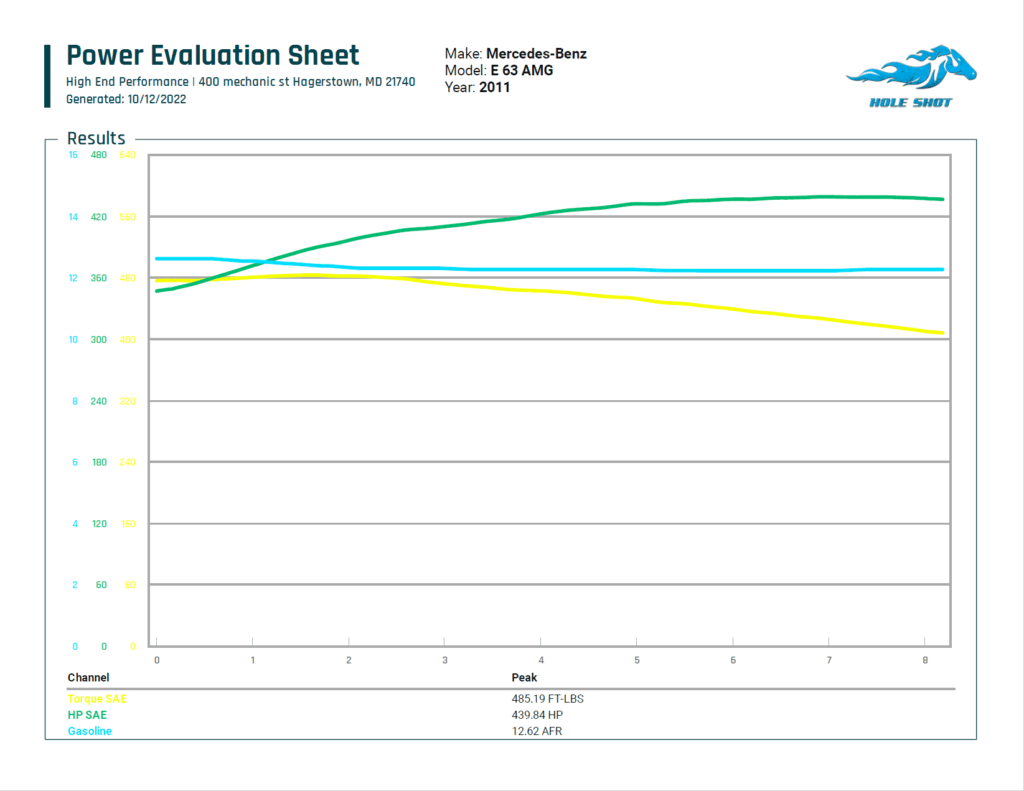 Modifications included:
VRP Long Tube Headers with x pipe
VRP Headstuds
Titanium cam hardware
VRP 93 Octane tune
AFTER
The only modifications added were:
VRP M156 Supercharger Upgrade Kit with 82mm throttle bodies
2. VRP Heat Exchanger
3. Bosch 010 Pump
4. Cone filters
With a simple VRP flash tune for the new blower and a tank of 93 octane, we took the car back to the same dyno.
The 72mm pulley produced:
-659 WHP
-611 WTQ
This was on a simple split system and a bosch 010 pump! The most basic cooling we could run.

The VRP supercharger is designed to be plug and play, The ability to assemble most of the unit off of the car makes assembly a breeze, detailed instructions are included in the package.
The VRP M156 Supercharger kit includes everything required to install on your M156 vehicle:
VRP Billet Manifolds
VRP Billet Intake snout
VRP Billet Fuel rail
VRP 76mm Supercharger pulley
VRP inlet tubes
Gen 5 Whipple supercharger
2x Hellcat Intercoolers
630cc injectors
VRP Heat Exchanger
010 intercooler pump
All hardware
All lines and fittings
Maf adapters
Extension harnesses
The cooling system for this kit is built to perform, The Hellcat intercoolers we chose to use are the largest intercooler cores available for an m156 platform and good for over 950whp!
FAQ
Are there instructions provided?
Yes we provide paper instructions in each kit, and we also have a digital instructional on our website <Link>

Will I need to upgrade my transmission for this kit?
There are Many factors that determine whether or not you will need a transmission upgrade, The type of racing you do, the tire and the power output of your vehicle should all be considered, A transmission upgrade is not a requirement to run this kit for daily use, However if you are Drag racing with a sticky tire on a prepped track we would consider a built transmission.

Will you still be offering the cast version of this kit?
At this time we have decided to only offer the billet version of the kit

How is this kit superior to your competitor's supercharger kit?
The VRP supercharger is Superior in a number of ways, <need a whole section on this>

Do I need any other supporting modifications with this upgrade?
This kit does require upgraded injectors of at least 630cc, These are an optional add on when purchasing the kit.

Will my AMG engine builder placard fit over this?
The AMG Builder Placard is not compatible with the supercharger by default. However, you have the option to affix your plaque to the kit using the same epoxy that Mercedes used on the OEM supercharger.

Will the stock motor be able to handle this modification?
Yes! Our test car was on a fully stock motor, Stock heads, Stock Cams, and fully stock bottom end

Does this kit require forged pistons?
As built the kit does not require a built bottom end, however if you intend to run a pulley that makes more than 9psi a bottom end would be required.

Does the kit come with intercooler and piping?
Yes, The VRP supercharger has integrated intercoolers, The kit will include the full cooling system required to install the kit including a split cooling tank, a Heat exchanger, Pump, and of course the intercoolers. everything needed to install this upgrade is included in the kit

Will my VRP m156 throttle body Upgrade work with this kit?
Yes! We made the M156 Supercharger kit compatible with the VRP 82/85mm Throttle body upgrade so that you can retain your old modifications!